The challenge is set in October.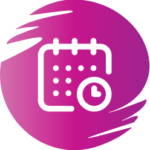 25-29 October Algebra University, Zagreb, Croatia
This year the ICDChallenge will be hosted in Zagreb, Croatia. Students from the Hanzehogeschool will compete against students from Algebra University for the first ICDC- Award!
The challenge: create a digital spatial experience for adidas
25.10
8:00 AM:
Official start of the ICD-challenge!
25.10-29.10
8:00-12:00 Teams working on the challenge by doing research, ideation, prototyping etc.
29.10
13:00-14:00: Final pitch of the design solutions by the teams
14:30-15:00: Jury announces Winner!